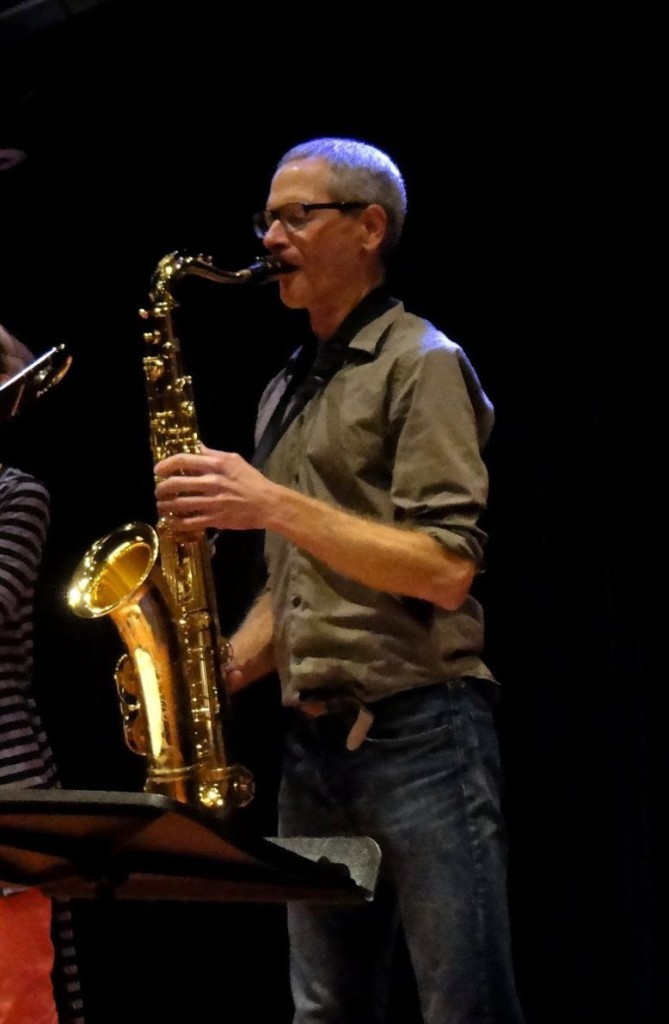 This will be the Ottawa release for Paul Newman's new cd: Music for Solo Tenor Saxophone.
Paul Newman – tenor saxophone
Ottawa native Paul Newman is a saxophonist and composer. He was educated at St. Francis Xavier University, the Banff Centre and most recently York University, from which he graduated in 2010 with a master's degree in composition. In addition to playing tenor saxophone in the Rhinoceros Saxophone Quartet, he plays with the Starfires, the Woodchoppers and in duos with Brian Abbott, Karen Ng and Heather Saumer. He also has an ongoing solo project; his CD Music for Solo Tenor Saxophone will be released in January 2017. Paul Newman lives in Toronto with his cat, Mahalia.
For the second set, Paul will be joined by Rory Magill (xylophone) and David Jackson (guitar).