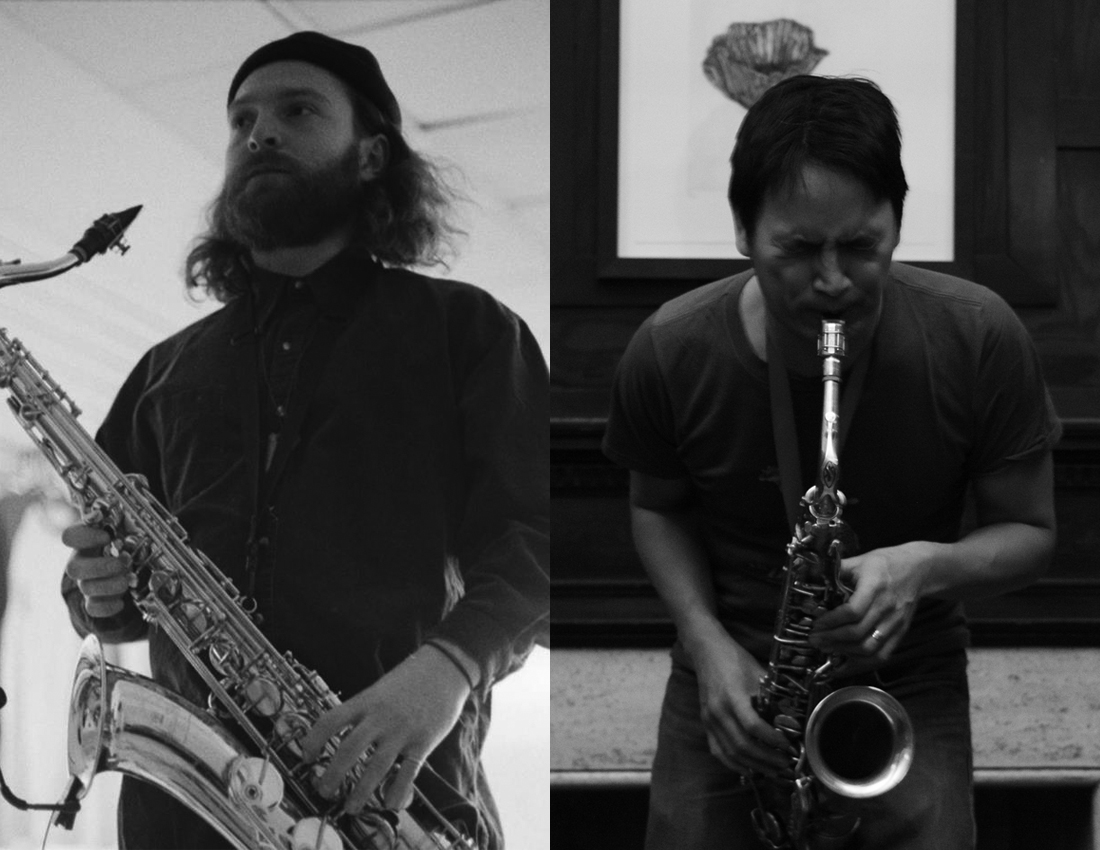 Note – this show was originally scheduled for September 24 – it has been moved to 1 October
Connor Bennett – tenor saxophone
Linsey Wellman – alto saxophone
Connor and Linsey will each play a solo set followed by a duo.
Connor Bennett is a musician, sculptor, and civil engineer from Ottawa. He has been involved in the Hamilton music and arts communities for the past seven years, and is a founding member of the Hamilton Audio Visual Node (HAVN). Connor plays saxophone, bass, guitar, and handmade instruments in bands Haolin Munk, Eschaton, Lee/Palmer/Bennett, and his solo project Tidal Pool. Improvisation and spontaneous creation is an artistic philosophy of Connor's, manifesting in both musical and visual arts.
An active member of the Ottawa music scene, Linsey Wellman is known as a creative and spontaneous improvisor on the alto and soprano saxophones, the alto and standard flutes, the clarinet, and the bass clarinet. He is a member of art-punk ensemble Fet Nat, Sun Ra tribute Rakestar Arkestra, the Craig Pedersen Quartet, JUNO nominated calypso outfit Kobo Town, and Gamelan Semara Winangun, all while taking part in countless improvised music and jazz ensembles.  He has played and/or recorded with such artists as Scott Thomson, Nicolas Caloia, Yves Charuest, Ken Aldcroft, Jesse Stewart, Nonoko Yoshida, Yves Lambert and Ellen McIlwaine.