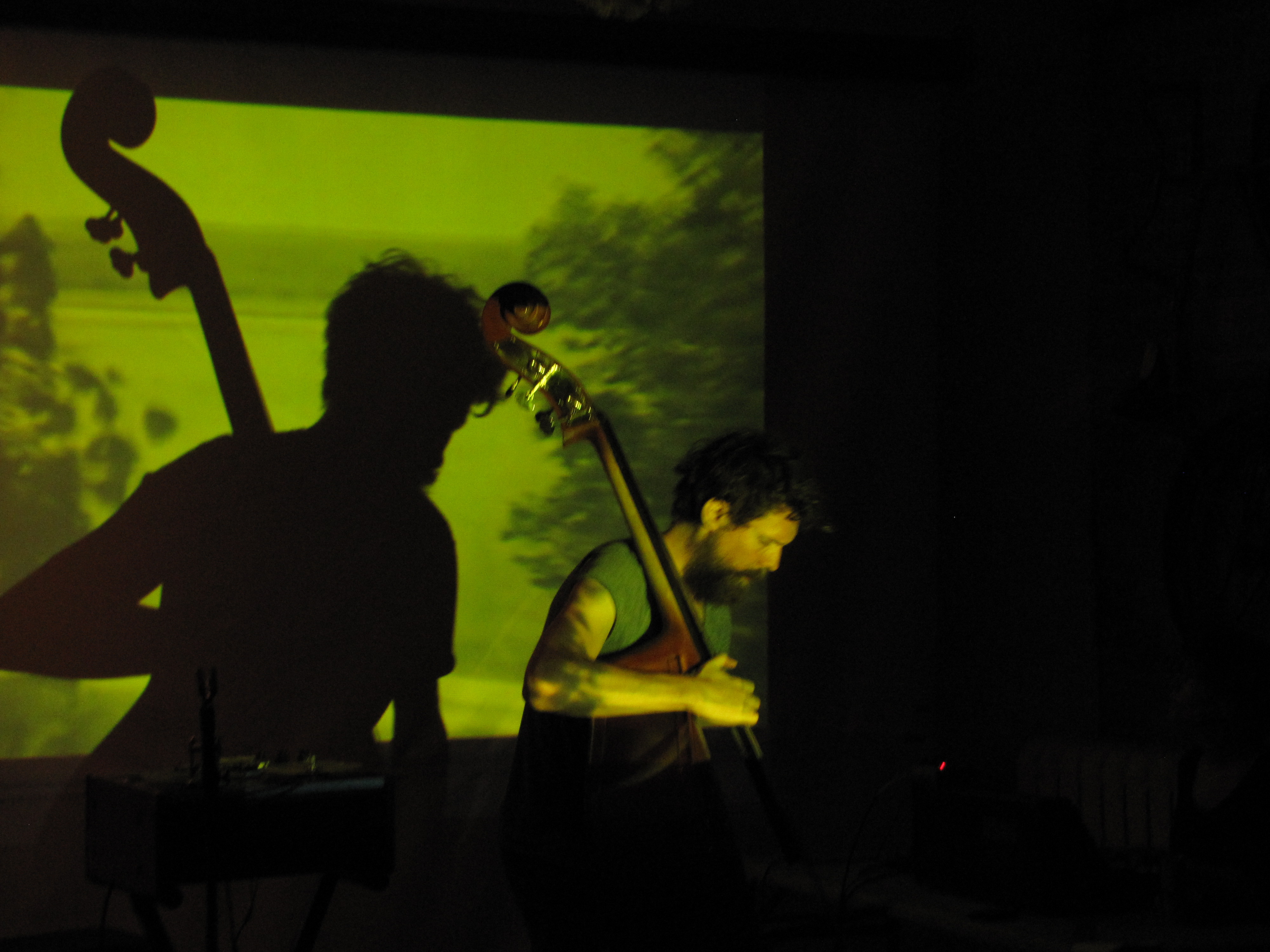 David Parker – upright bass, electronics
Linsey Wellman (opening set) – baritone saxophone
David Parker is a musician, composer, digital media artist, sound designer, and performer. David performs as singer/songwriter Slow Man Tofu, and as an improvising multi-instrumentalist, using the upright bass, electronics, guitar, and voice. For four years he played upright bass and electronics as part of the improvised/drone duo Fire Moss. The band released three albums, performed at the Tone Deaf Festival, the In The Soil Arts Festival, and was featured on the compilation The Artel Sessions (Otoacoustic). He has collaborated with Stefan Christoff and released an EP of duets with the Howl! Arts Collective. David's digital media artwork uses micro-controllers and audio processing in a collaborative duo with circus aerialist and movement artist Jane Kirby of Lowlit Aerial Arts. Kirby and Parker have performed at the Skeleton Park Arts Festival in Kingston (2015), the In The Soil Festival in St. Catharines (2015), and the Contemporary Circus Arts Festival Toronto (2014). They were Media Artists In Residence at Modern Fuel Artist Run Centre in Kingston, ON (2015).
Linsey Wellman just got a baritone saxophone – come and hear what he does with it.