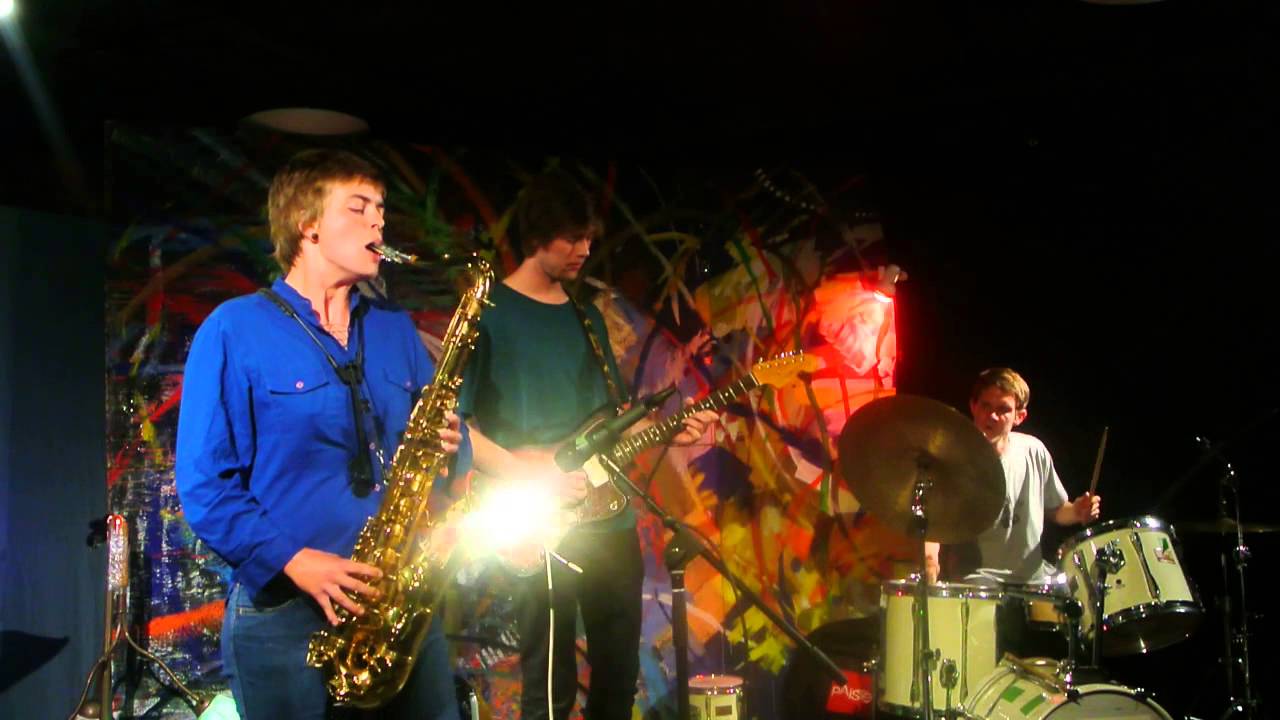 ***Note – special day: this is a Thursday concert***
karl bjorå – guitar
anders vestergaard – drums
signe dahlgreen – saxophone
Yes Deer is thunderous and hyper expressive free jazz. It's the sound of cells in ecstasy, and collective physical momentum, that aims for the libido before the intellect and takes hold like a fierce pitbull terrier.
The trio has arrived at a way of making music that, derived from improvisation, now is more of a collective physical ritual and a ceremony of chaos. And their latest album, Get your glitter jacket, is an attempted condensation of the bands current output.
Since 2011 the multi-Scandinavian band has been touring in most parts of Europe at both clubs, squats and festivals, and in 2014 they released their debut album "The Talk Of Tennis" through Gaffer records. For their latest album, "Get Your Glitter Jacket" Gaffer Records has joined forces with the Copenhagen based label Insula Music and the French label BeCoq records.