///// Mission Statement /////
1. We are group of musicians who, drawing on jazz, classical, folk and rock traditions, are dedicated to the exploration of contemporary practice in improvisation.
2. We are interested in exploring different practices and means of communication, including, but not limited to, verbal, visual, auditory, gestural, concrete and abstract.
3. We are a platform and resource for emerging artists to present their work and/or collaborate with other artists.
4. We exist as a means to community development and networking to bring artists together, and present their work to a broad audience.
5. We believe in the positive impact that culturally engaged artistic endeavors could have upon the community in which it takes place.
///// Meet the IMOO team /////
Linsey Wellman (co-founder / programming director)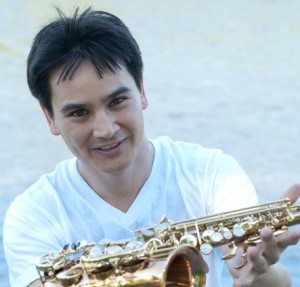 Linsey Wellman is known as a creative and spontaneous improvisor on the alto and soprano saxophones, the alto and standard flutes, and the bass clarinet. As well as having recorded with, among many others: Rakestar Arkestra, Mike Essoudry's Mash Potato Mashers, Kobo Town, Galitcha, Ellen McIlwaine, and the Craig Pedersen Quartet, he has released an eponymous collaborative album with drummer Mike Essoudry, and Ephemera: for solo saxophone, a suite of guided improvisations for solo alto saxophone.
Together with David Jackson, he acts as co-programming and co-artistic director, seeking out the finest improvising musicians in Ottawa/Outaouais and beyond, as well as acting as a liason to the community.
David Jackson (programming)
David is primarily a guitarist who has conceptualized, participated and collaborated in a number of experimental electronic, drone, and rock groups.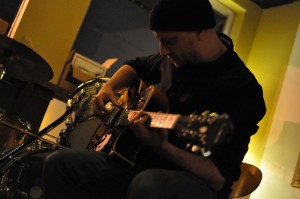 Together with Linsey Wellman he acts as co-programming and co-artistic director as well as acting as a liaison to the community.
Hear him on soundcloud @ david_c_jackson